VIEW OUR INON UK INSTRUCTORS
LISA COLLINS - INSTRUCTOR-TRAINER
Being one of the two Principals of INON UK Ltd., along with Steve Warren, Lisa's role within INON UK is very varied and exciting.
She has been an underwater photographer since 1998 and has vast experience of using both compact and SLR underwater camera systems. She is also factory trained to service and repair INON products. Lisa is an INON UK underwater photography instructor/trainer and is part of the team developing future INON UK underwater photography continuing education courses.
Lisa has earned her credentials as one of the UK's leading underwater photo-journalists. She has written more than 20 major feature articles for Diver Magazine since 2012, many of which are archived in our media section. Her photography has featured in the Express and The Times and she was profiled in the Daily Mail. Lisa is the principal underwater photographer for travel information website Gone West. Her images are also held by several major picture agencies. Lisa's success in the professional media is a guarantee that when you join a "Learn with Lisa" underwater photography improvement program, you'll be learning from a seasoned professional. Her 'Learn with Lisa" workshops are always personalised around the needs of the student.
Lisa has been lucky enough to have travelled extensively. She has invaluable insights into which locations work best for different subjects and has made the personal contacts to ensure the dive centres and guides she works with understand the underwater photography needs of her clients. Lisa is represented by well respected tour operators The Scuba Place, Scuba Travel and Sportif Dive.
She is a popular presenter at underwater photography events. Her track record includes Diver Magazine's diveshows, Visions in the Sea and the Northern Underwater Photography Group. Lisa often appears at INON UK dealer events around the country. Details of forthcoming events can be found in the INON UK website news sections and on our facebook sites.
Contact Lisa at
info@inonuk.com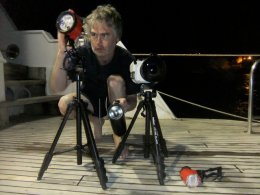 STEVE WARREN - INSTRUCTOR-TRAINER
Steve Warren made his first scuba dive in 1975, aged 11. His first formal scuba training was through ASADA and he has held instructor ratings for BSAC, PADI and NAUI. He began underwater photography in 1994. He co-designed the INON UK Level One underwater photography course with Mark Koekemoer. With Colin Doeg he co-founded the Visions in the Sea underwater photography conferences. Steve is also a contributing author to Martin Edge's The Underwater Photographer, INON UK's recommended student and instructor manual.
Steve has worked extensively in the diving media since 1990. Book credits include technical editor of The UK Divers Source and contributing editor to Scuba Diving and he provided images, including cover shots, for Underwater Gibraltar . He has also provided consultancy to other authors. He was technical and contributing editor of Dive International Magazine and designed consumer equipment testing and major safety projects for it and its successor Dive, He has also written for Scuba World Magazine, Australian Freediving and Spearfishing News, Underwater Photography Magazine, Historical Diving Times, The Sea and Gibraltar Magazine. He now writes for Diver Magazine. Steve has been a main speaker at a number of Diver Magazine's Dive Shows. He has worked as a professional underwater cameraman on the BBC's Marchioness - a Survivors Story and directed and filmed the diving sequences for seasons one, two and three of Channel Five's Gibraltar - Britain in the Sun. He was a consultant to The Underwater Channel and is one of the founding team of Your Diving TV.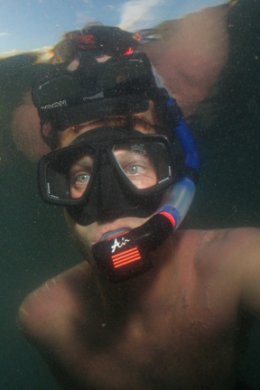 MARK KOEKEMOER - INSTRUCTOR-TRAINER
Mark Koekemoer, former manager of Ocean Optics and co-developer of INON UK underwater photography courses, has opened his own underwater camera company specialising in underwater camera equipment for Compacts, Compact Systems Cameras and DSLR's. Mark supplies underwater camera equipment from popular brands such as INON, SUBAL, Nauticam, Canon, Panasonic and Olympus.
Mark has a well-earned reputation for integrity and will ensure you purchase the equipment that is exactly what is required to take the pictures you want. His reputation as an underwater photography educator is founded on developing INON UK underwater photography courses, his presentations at the dive shows, diving conferences and his authorship of articles for numerous publications. He is a contributing author to Martin Edge's The Underwater Photographer 4th edition, dubbed the bible of how to take underwater pictures.
Mark has been a speaker at, written for and worked with the following publications and organisations; London International Dive Show, Dive Show Birmingham, Visions in the Sea, Scottish Sub Aqua Club Dive Conference, British Society of Underwater Photographers, The Crew Report, DIVE Magazine, DIVER Magazine, The Daily Mail and The TIMES. He has shot professional assignments for the national press and offers equipment rental and professional support for commercial underwater shoots.
MATEUSZ BEDNARCZUK - INSTRUCTOR
Having more of a videographers background, Mateusz completed his INON UK Instructors course in Egypt in April 2013 with apprehension. However, with the attention to detail, friendly coaching and thorough hands on teaching, he found he really enjoyed the course. His underwater photography is now more important to him than his videography. He has had quite a lot of experience with Compact Camera Systems since his course.
Mateusz is Polish by birth, but has lived in the UK for over 12 years. He learnt to dive the old fashioned way, in Poland - with CMAS. He has a masters degree in Marine Archeology, studying, in particular, inland sites in Holland. He is also a trained Sports Massage Therapist who works for premiership/championship football teams. He will be developing INON Poland in the near future.
mattherapy@gmail.com
JOHN COLLINS - INSTRUCTOR
John Collins, from Kinsale in Co. Cork, is one of Ireland's best known underwater photographers and author of the book 'Cool Waters Emerald Seas', published by Atrium (2006). John learned to dive with marine scientists at Dublin University Sub-Aqua Club in 1984, and went on to gain experience both in Ireland and abroad, eventually becoming a PADI instructor in 1991. He went on to start Cork Dive School in 1992, while continuing to develop his own diving skills and was an early adopter of the advances in technical diving with Advanced Nitrox and Rebreather certifications.
With a strong interest in photography from his teens, John began to capture images of life beneath the waves with both Nikonos and housed film camera systems. He moved to digital photography in 2002 and continues to innovate, embracing new technologies as they evolve, including digital video and filmmaking. Many of John's images have been successful in competitions and widely published, both as written features and as stand alone photographs in magazines, brochures and books – including Dive International, SportDiver (UK), Diver Magazine, SubSea and Scuba World.
John has given presentations of his work at diving and photographic conferences at home and abroad and his book, 'Cool Waters|Emerald Seas' (Atrium 2006), has been critically acclaimed as a wonderful celebration of the marine life in temperate seas. In recent years, John has continued his photographic work on marine life and presents his work on his website,
www.johncollins.ie
; he also regularly leads photography workshops in both landscape and underwater photography techniques, at home in Ireland and abroad.
johncollins1@mac.com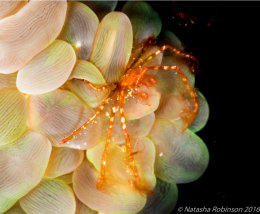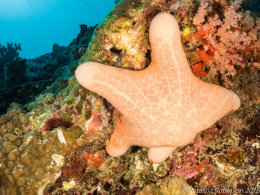 NATASHA ROBINSON - INSTRUCTOR
I have been diving since 2010 and became a PADI Open Water Instructor in December 2016. I first picked up a camera in 2012 as I got bored waiting for a buddy to take his own photos. Since then my interest in underwater photography, and the size of my compact camera rig, has grown. This has interest has now also expanded in to above water photography to enable me to practice at every opportunity.
I dive both in the UK and abroad and am enthusiastic about sharing my passion for the underwater world with others. I love nothing better than hunting for small critters in the shallows or trying to capture the magnificence of a wreck, but manta rays and anemone fish are my absolute favourites!
www.oceanviewdiving.co.uk
PASH BAKER - INSTRUCTOR
Pash has been scuba diving since 1996 and shot video for a number of years, representing the UK in CMAS video world cup before switching to stills photography.
In 2010 Pash first started with a stills camera on a Martin Edge workshop. Following that trip, she exhibited a number of her prints at the Birmingham Dive Show where she was approached by Coral Cay Conservation who asked if she would collaborate with them. Pash has since visited several Coral Cay sites around the world taking shots for publicity, marketing and marine identification and education purposes.
Pash has won a number of awards for her photography and is a Licentiate of the Royal Photographic Society. Many of Pash's images have been published and she has also served as an active committee member of the British Society of Underwater Photographers.
Pash is a SCUBA instructor as well as a Freediving instructor and her enthusiasm for the underwater world is evident in her teaching style.
Pash teaches as part of the instructor team at
Ocean View Diving
in Lancing, West Sussex and has developed an exciting artificial reef for use in the pool while teaching.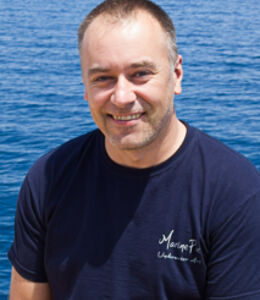 ROB WHITE - INSTRUCTOR
Rob spent some time as a Master Scuba Diver Trainer before eventually discovering the enjoyment of taking a camera underwater.
With a desire to hone his skills and improve his photography, Rob became a member of BSoUP (British Society of Underwater Photographers) and the RPS (Royal Photographic Society) and he set his goal on producing work which emulated the masters of underwater photography. With several awards and several magazine articles and front cover images under his belt, Rob has now combined his love of photography with his love of teaching and, as often as possible, runs courses as part of the instructor team at
Ocean View Diving
in Lancing West Sussex.
Although Rob's main interest is Underwater photography, he has a great deal of experience in a number of other genres too (landscape, portrait, product, wedding, astro). His well-rounded knowledge as well as his expertise in the post-processing tool "Lightroom" mean Rob can offer comprehensive advice to budding underwater photographers.
Rob, together with his partner Pash own and run
MarinePix Ltd
, teaching courses, giving talks, running workshops and selling photographic prints via their website and facebook page.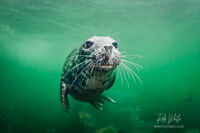 CLARE RATTLE - INSTRUCTOR
Clare has been diving for over 25 years. A fully qualified PADI, BSAC and IAHD Instructor Clare has been working within the industry around the Red Sea including Jordan, Israel and Egypt, for most of her diving career. With a passion for underwater photography Clare became an INON UK Instructor in January 2013 and is the co-owner of Pharaoh Dive Club, based in El Quseir, Egypt which is also an Inon UK photography centre.The best thing about the Red Sea is the variety of marine life from dolphins to nudibranch and the amazing colours of the reef which make it a fantastic place for underwater photography.
Her other passion is for cavern and cave diving and with the great cavern dive sites around El Quseir gets to combine both the photography and cavern aspects when diving. Her claim to fame Is appearing on the front covers of Sport Diver and Diver Magazines.
www.pharaohdiveclub.co.uk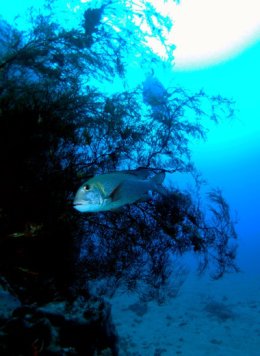 STEVE RATTLE - INSTRUCTOR
Steve Rattle has been diving the Red Sea for the past 25 years, his knowledge of the local ecology enables him to highlight when and where to get the best opportunities to capture the endemic marine life. This provides the perfect grounding to develop your photography skills with carefully selected subjects. His local knowledge of the waters and training as a full cave diver extend the opportunities to exclusive dive sites particularly cavern dives bathed in phenomenal atmosphere with dancing lights. Steve runs his courses over a week's stay giving plenty of opportunity to practice the skills and techniques taught in the INON programme.
www.pharaohdiveclub.co.uk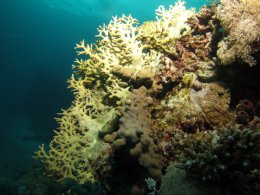 MAHMOUD (MOUDI) ELSAYED - INSTRUCTOR
Me and the cameras were not so friends till I have the chance to pass my levels with INON UK up to Instructor. There was always those settings options that you know it will make the photo better just if you know what do they mean and how to play around with them to get the perfect combination. As I had experienced it myself through my training and watch it happen with my UW photographer candidates I saw that a compact camera with a reasonable price can create a lot, with all the fundamental and essential techniques that is included in INON UK level one that will create a better photographer of yourself, just don't forget environment first take you shot hurts nothing!
www.pharaoahdiveclub.co.uk
SHANE ATHEY - INSTRUCTOR
Started at Sailed to Gibraltar 7 years ago spent the summer here then sailed to the Caribbean for 7 months on returning to Gib was offered a job by Tony at Dive Charters 6 years later still here with occasional visits to the Caribbean. I have Gibraltar Skippers Licence, Padi MSTD and Commercial HSE 1 and now am an INON UK instructor too. I must say I love my job.
Shane is one of the key characters in Channel 5's 'Gibraltar - Britain in the Sun' series.
www.divegib.gi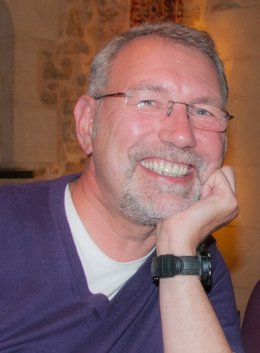 ANDY GENT - INSTRUCTOR
I have been a land based photographer for over 35 years and on learning to dive in 2006 it was natural to extended this hobby tint this exciting and new environment.. Starting with a reliable Fuji F30, which I still have , I moved into the DSLR world with a Nikon D300 and Subal set up following a influential meeting with Martin Edge. I have been fortunate enough to take advantage of several trips to great dive sites in many parts of the world with my dive club, Blue Ocean.
However, my increasing interest, or should that be obsession, with all things involving underwater and photography attracted me to the kindred spirits of BSoUP which I joined 3 years ago. I continue to expand my knowledge, skills and portfolio but felt I had much to give to fellow budding u/w photographers, especially those in my club. As such I became a photography instructor with my club and, following an approach to Lisa Collins and Steve Warren at INON UK, I was grateful to be included in the early adopters of the INON UK Level One Instructors course. Currently I am working with INON UK to try and establish Blue Ocean as an INON UK Underwater Photography Academy, in between moving house, starting a new job and, of course, diving!
www.blueoceandiving.co.uk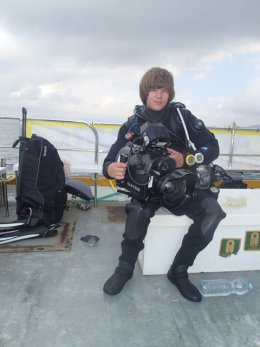 SAM READ - INSTRUCTOR
Sam Read is Aquapigs resident INON UK underwater photography instructor and also a member of the INON UK team. A PADI Divemaster, Sam is also a keen photographer and came to INON UK's attention while researching his A Level photography project. Subsequently Sam was invited by INON UK to help with testing of specialised motion picture equipment for National Geographic Television. He was then seconded to INON UK from Aquapigs to assist with running INON UK underwater photography workshops. Sam served an internship over a number of INON UK Level One underwater photography courses before being promoted to co-teaching INON UK Level One instructor courses in the UK and abroad. Sam is also the underwater cameraman for seasons two and three of Channel Five's hit show Gibraltar - Britain in the Sun.
Sam has been with Aquapigs since learning to dive over 12 years ago. In addition to the INON UK underwater photography courses, Aquapigs also offers the PADI Digital Underwater Photography course with the option to upgrade to the INON UK Level One course as well as individual underwater photography coaching sessions with Sam. Buoyancy control workshops for photographers are also an Aquapigs specialty.
www.aquapigs.co.uk
LUCY AGACE - INSTRUCTOR
Scubalucy has been passionate about marine life since her first dive in Jamaica back in 1986. Wow what an experience that was. Only the stunning beauty of the reef overcame her initial panic of going underwater and she has never looked back.
Her second passion followed shortly: underwater photography. "I just wanted to share the amazing creatures l had seen on the dives with my friends and photographs seemed the best way to do this".
The majority of her diving experience came during an amazing 6 year voyage around the world on a yacht. The incredible journey started in 1988 in the Caribbean islands and then went to the following places; Galapagos Island, Cocos Islands, French Polynesia, Tonga and Fiji Islands, Solomon Islands, Truk Lagoon and Palau, Indonesia, Thailand, Andaman Islands, Maldives, Chagos Archipelago and up through the Red Sea. "The idea was to dive remote, inaccessible locations but also some of the more famous ones".
Her first child, Max was born about halfway through the journey. He still remembers a few details of the journey and has become a keen diver, along with his sister Emily.
As the years went by her photography skills improved and so did her cameras. Starting out using the infamous Nikonos V cameras was a challenge but it taught her to appreciate marine life and the experience, it shows determination at the very least! When Lucy moved up to a housed SLR (film) camera, macro photography became her passion.
Since the boat trip Lucy Agace, her real name, has re-dived many islands in the Caribbean, Mexico the Red Sea and will be diving Cuba shortly.
Over the last 25 years Lucy has been lucky enough to dive with a huge variety of marine life, including: sharks, rays, pelagic fish, turtles, whale sharks, seals, dolphins, world war II wrecks and small creatures like sea horses, frogfish, leaf fish, mantis shrimps and many types of nudibranches. "Our wonderful oceans are full of amazing marine life and I never tire of seeing the common species or finding new ones".
"I love the relationship that forms between a photographer and the subject. I can recall the whole experience, when I review the video or photo".
Lucys' enthusiasm for helping people improve their photographs and strike rates, was another reason for developing this website. The most common question is 'what camera to buy?', followed swiftly by 'How does it work?'. These questions and many others are addressed in the Photo Tips section. Lucy has recently started teaching the INON UK level 1 U/W photography courses for digital cameras from the INON Academy Barbados base. For more information please see the INON page click here or email: Scubalucy@scubachannels.com
Lucy Agace is a founder member of Scuba Channels and was the driving force behind its conception in 2012. Creating an interactive platform that combines U/W photography/videography with dive reviews and marine conservation for a worldwide membership has been one of her biggest challenges to date.
Having seen reefs around the world deteriorate over the last decade Lucy became increasingly concerned about the conservation of marine life. She looked online and found hundreds of different conservation bodies all over the world working independently. Equally there are millions of concerned people. "We are in a time when the collective voice of many can now make a difference and bring about global and local change". The power of the internet has made the world smaller and sharing knowledge easier. But how to make a difference?
Lucy wanted to create a central arena of information for the latest marine conservation news, work and activities from around the world. Plus provide a platform where anyone could voice their marine conservation concerns, get involved and highlight/start local projects. So Scuba Channels was partly created to provide this service whilst building a global network community to support it. Keep up to date with the latest information by following us on facebook and twitter, its easy!
Lucy continues her work as a video journalist/writer/teacher and keeping her BLOG on this website up to date with her recent expeditions and experiences. She is an active member of the British Society of Underwater Photographers or BSoUP.
Lucy Agace has published 2 books the Barbados Dive Guide and Diving guide to Cocos Island, both available here.
" Over many years, I have derived an enormous pleasure from the sea and now I want to give my energy in thanks. As an experienced underwater photographer, l feel compelled to get involved in the protection and preservation of the amazing marine life l so enjoyed and continue to do so.".
Scubalucy@scubachannels.com
NICK AND CAROLINE ROBERTSON-BROWN - INSTRUCTORS
Nick Robertson-Brown is the lead photographer for Frogfish Photography, an underwater photography outfit that he runs with his wife Caroline. Nick offers regular one-one and group u/w photo courses in Sale, Manchester and also at DiveLife in Whitefield, North Manchester. Nick & Caroline have a regular commentary in Sport Diver, called The Conservation Diaries, where they interview leading personalities in all matters of marine conservation as well as regular trip reports and occasional photography advice articles.
They are currently running a series called "Wining & Diving" where they explore the possibilities of enjoying local wines in many of the world's best diving locations, encouraging sensible drinking at the same time. Nick and Caroline also write for Wild Travel magazine, France magazine and regularly have articles in the local and national press. Both Nick and Caroline have won multiple awards for their photography and Nick was commissioned to write a guide to underwater photography by the Crowood Press for their series of photo guides. "Underwater Photography - Art and Technique" is due to be published in January 2014.
"The Krays" - runner-up BSoUP Best of Year
"Sardine Run" - Winner of the Overseas BSoUP / DIVER Print Competition
"Basker Smile" - Winner of the Best of British Shark Trust Competition
"Waving Seal" - Winner of the NUPG UK Print Competition
www.frogfishphotography.com
PAUL COLLEY - INSTRUCTOR
A master scuba diver and open water instructor, Paul was fortunate to receive early expert coaching and encouragement in underwater photography from Martin Edge and Alex Mustard, two gifted UK photographers. Paul has many distinctions for his work including gold medals from both from the UK Royal Photographic Society and the international underwater photography community. He is an active member of the British Society of Underwater Photographers and of the Bristol Underwater Photography Group. Owner-director of Paul Colley Underwater Photography ltd, he specialises in underwater imaging, freelance photo-journalism and teaching entry-level underwater photography. With his first book about diving in Ascension Island published in 2013 and his widely acclaimed book "Winning Images" in 2014, Paul is now a recognised expert in aesthetics and composition for underwater photography.
www.mpcolley.com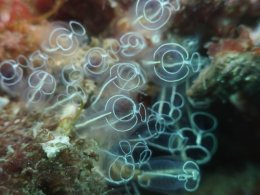 RICHARD WAIT - INSTRUCTOR
Back in my early 20's I wasn't into diving - I was into photography, working at weddings and holiday camps. I mean I had a snorkel, what else did I need! All that changed when I was signed up for a Try Dive and I've been hooked since! If anything its change my life for good! All this stuff is under the water! Its a shame I left it till then!
I began my diving life, when I learned to dive in Gibraltar, and have had the privilege to dive almost all the sites around the 'Rock'. With excellent wreck of the Rosslyn to the wonderful Seven Sisters and its natural beauty. Diving the sites regularly really does provide you with an insight to how they evolve and change over the years - plus where to find the hiding morays!
In 2007 I became a dive instructor and have taught hundreds of divers in Gibraltar waters since then, from providing Try Dives to mentoring Dive Masters. This followed in 2008 with becoming a PADI Underwater Digital Photography Instructor and slowly blended my love of diving with my old love photography. With the advance of digital cameras, taking great photos underwater has never been so easy!
Since 2011 I have been delving into the deeper parts of the ocean from Malta to Micronesia. To go see untouched wrecks, sharks first hand and places only a few have been. These trips required further training from Advanced Nitrox diver, then CCR diver and now Trimix CCR diver. Having this additional skills and accreditations, has enable me to go to some truly magnificent places, with Thomas Canyon in Egypt last year being one of them. 2014 will be a busy time, with an expedition to the Hermes in June and the Maiden (at 120m!) in August.
This year I've joined the lovely guys and gals at INON UK in providing digital Photography courses to divers new and old around the Rock, and hopefully passing on my love for both of diving and photography to all.
www.richardwait.com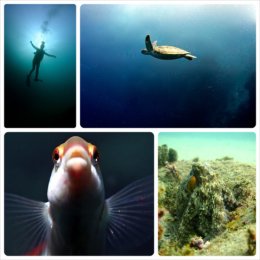 TIM DOBBS - INSTRUCTOR
Tim Dobbs has been diving since 1992 and developed a passion for teaching and underwater photography early in his diving life. Starting with an underwater film camera in the 90's, he soon embraced the digital era as the cameras developed over time.
Working as a professional instructor in the UK, Portugal and Gibraltar, Tim has owned dive centres and travelled the globe for new diving destinations.
Tim has covered a lot of areas within the diving industry, including tv/movie work, police/customs assistance, technical diving and charity work. Now based in Gibraltar, he freelances as an instructor and instructor trainer, while continuing his photography and video passion.
tpdobbs@gmail.com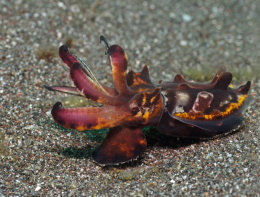 JAMIE WATTS - INSTRUCTOR/EXPERT
Jamie is a very experienced underwater photographer and an early adopter of the micro four thirds camera systems jointly developed by Olympus and Panasonic. INON UK is proud that Jamie has chosen to align himself with the INON UK underwater photography training program, joining other high profile individuals who are helping to build INON UK's reputation as offering the best entry level to intermediate underwater photography training available.
Alex Watts, Jamie's fifteen year old son, also successfully completed the INON UK Level One underwater photography course with Steve. Alex is thought to be the youngest INON UK Level One student so far and returns home with some fantastic marine life portraits. Well done Alex!
www.jamiewatts.co.uk/articles-images/4549734284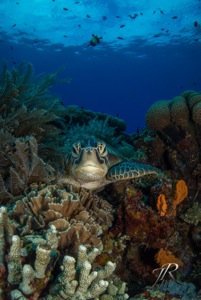 MIGUEL RIBEIRO - INSTRUCTOR
Miguel started diving in 1993 and his passion for the underwater world made him leave Portugal to work in Mexico, where he became a Padi IDC Staff Instructor and manager of a dive center in the Riviera Maya. He has now been living and diving in Indonesia for over 5 years.
He always loved photography and, from film to digital cameras, he has tried many above and below water. Nowadays he combines his two passions diving and photography. Having started with a point and shoot, Miguel now has a mirror less camera system that allows him to try new techniques - he likes both wide and macro and loves to explore snoots and also any other new gadget or accessory.
Miguel loves to teach. He speaks Portuguese, Spanish, English and French and is always willing to communicate in any language (even if it means inventing new words). He may look serious on a first impression, but you'll soon discover a great humor and patience, an intense enjoyment of spending his time with other photographers and sharing his knowledge of diving and photography.
www.siladen.com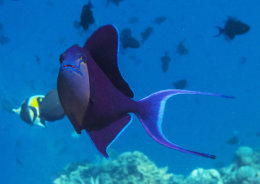 NATALIE OEHL - INSTRUCTOR
From a very young age I was addicted to water. Wherever there was water, be it rivers, lakes or oceans, I was in it. The calm strength and the peaceful freedom that one experiences whilst diving got me hooked from my very first experience with scuba gear in a pool. It took me 5 Dives to change my profession and home to Thailand where I became a PADI Instructor. With some stops in between I ended up in Indonesia, a hotspot for biodiversity and life.
Having used simple compact cameras before, but without knowing how to properly compose the photo and utilize the cameras capabilities, my pictures would usually turn out to be…. Lets say washouts.
First I needed to learn how to consistently take good photos, before I could help others getting great shots. This is where Lisa Collins and INON UK came in to play, and taught me the knowledge necessary to get the results I wanted, every time.
As an Open Water Instructor, one of the greatest aspects of the job is being able to show others the beauty of the submerged world. With underwater photography, you not only manage to capture these unique experiences, but you can also show them to the rest of the world!
www.siladen.com
MIKE WADDINGTON
I have been fascinated with the natural world since a very you age, but it wasn't until 2006 when I witnessed the underwater world first hand whilst snorkelling the Great Barrier Reef on a family holiday. I excitedly picked up one of those disposable snorkelling cameras, however when the film was developed, I was less than satisfied with the results. My dive career began in 2008 in South East Asia, before heading to Central America in 2010 to certify as an Instructor. Since then I have been travelling the world as a diving instructor, working in marine conservation, and taking part in wreck and cave expeditions.
As most people in the world are not divers, they have not seen the beauty of the reefs, nor do they understand how quickly they are deteriorating. For me, underwater photography is a powerful tool that can show the world how amazing, and how fragile the underwater environment is, and why we need to do everything we can to protect it. Obviously the better the picture, the more impact it will have.
www.siladen.com
MARCO SANTOS LACSON - INSTRUCTOR
Marco got his Junior Open Water license in 1992 at the age of 11 after countless family diving vacations. His diving career finally started with a season in Palau, Micronesia, guiding and eventually managing the liveaboard Eco Explorer. From there he went on to manage and guide on some of the best liveaboards and resorts in Asia and Micronesia. He now owns his own dive center, Punta Bulata on Negros Island, and is the Marketing Head for Aiyanar Dive Resort in Anilao Batangas Philippines.
Though handy with an underwater camera he confesses he's more comfortable helping others get that perfect shot rather than getting it himself.
www.puntabulata.com
www.aiyanar.com
MARIO VITALINI - INSTRUCTOR
FishinFocus exists to help people get more from underwater photography. I genuinely love teaching and am excited to share with others my passion for diving and photography. I run regular underwater photography courses for all experience levels in Guildford Surrey. There's a course for you! Chose from group courses focused on compact cameras (Level 1) or underwater lighting (level 2). Or you can even book a private 1:1 course. Do check out our online schedule for more info.
I have long been using the INON wet lenses and strobes and am always impressed with the quality.
www.fishinfocus.co.uk